About Us
We provide a free logbook loan quote for those who are looking for a quick and easy loan. Our loans are typically between £500 and £50,000. The service is completely free to use and we aim to find you the cheapest quote in the fastest time.
As a specialist in logbook loans, we aim to provide our customers with quotes in the fastest and easiest form possible. Our customers are not required to have a credit check and we do not ask any unnecessary questions. Our service has enabled thousands of people, like yourself, to get emergency funds and cash much quicker than from your local bank or building society.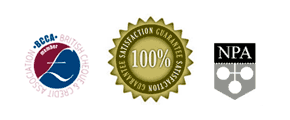 How it works
No credit check, no fee or penalties
Bad credit? NO PROBLEM!
Borrow from £500 up to £50,000
Fast cash & you keep your car
Loans even if self-employed, CCJ's.
No bank account needed.
30 SECOND APPLICATION FORM
NO OBLIGATION
PLEASE NOTE: These loans can be used for any purpose or emergency, be that to pay the mortgage, pay the rent, or pay other debts or household bills. There are no early repayment penalties, so a loan secured against your car can really help in urgent or emergency situations.
Who Can Qualify
You are eligible for our logbook loans if;
You are the officially registered owner of the car.
In addition, the car should be
1. Taxed
2. Insured
3. Clear or nearly clear of finance
4. Value of the car exceeds the value of the loan
5. Vehicle has a legitimate MOT certificate

If you answer YES to all 5 questions, then YES you are eligible for our logbook loan.